Who are We: We are a team of event professionals who handle a wide range of events, events and management services to suit your needs. We handle gatherings all over the world with a high degree of specialization and refined creative ability, winning high praise from our clients.
Remember - we customize the event team to best suit our client's needs.
Why Hire Magical Clown: Let's add some magic and comedy to the event together. It will be a fun and unforgettable experience! TITAN MAGIC CLOWN provides interactive magic show entertainment.
What do we do: We ensure that our clients will receive well-trained and experienced magic clowns to bring laughter and joy to their events, creating a relaxed and enjoyable atmosphere. The TITAN team is happy to plan everything for the event and help make it memorable. We offer a wide range of services including installation, preparation, and rental services.
---
Service Descriptions
Enjoy Fun at The Magic Kingdom

As an entertainment option for your event, Magic Clown never goes out of style! Bringing joy, fun, and positivity to every occasion, Magic Clown service provides you with the ideal entertainment atmosphere.
The TITAN team works with professional clowning experts with years of experience to bring magical performances to your event. The versatile magic clown service can provide a wide range of favor for all types of events.

During the event, the magic clown will interact with the audience, and the incredible magic tricks of our magic clown will leave the audience unable to believe
the miracles they see.
We provide magic clown services for charitable events, educational events, corporate events, private celebrations, festivals, carnivals, road shows, and more.
We can't wait to bring a fun, unforgettable magical experience to your event!

Kindly send your inquiries to
sales@titanevent.com.my
or call +6016-720 1299 (Chew).
The TITAN team is ready to serve you, whatever the challenge.
Penerangan Perkhidmatan
Nikmatilah Keseronokan di Magic Kingdom

Sebagai pilihan hiburan untuk majlis anda, Badut Ajaib tidak pernah ketinggalan zaman! Pembawa kegembiraan, keseronokan dan kepositifan pada setiap kesempatan, Badut Ajaib memberikan anda suasana hiburan yang ideal.
Pasukan TITAN bekerjasama dengan pakar badut profesional dengan pengalaman bertahun-tahun untuk membawa persembahan ajaib ke majlis anda. Perkhidmatan badut ajaib yang serba mampu menyediakan pelbagai perkhidmatan untuk semua jenis majlis.

Semasa majlis dijalankan, badut ajaib akan berinteraksi dengan penonton, dan helah ajaib yang luar biasa dari badut ajaib kami akan membuatkan penonton sukar untuk mempercayai keajaiban yang mereka lihat.

Kami menyediakan perkhidmatan badut ajaib untuk majlis amal, majlis pendidikan, majlis korporat, perayaan persendirian, perayaan, karnival, pameran jalanraya dan banyak lagi.
Kami tidak sabar untuk membawa pengalaman ajaib yang menyeronokkan dan tidak dapat dilupakan ke majlis anda!

Sila hantar pertanyaan anda ke sales@titanevent.com.my atau hubungi +6016-720 1299 (Chew).

Pasukan TITAN sedia berkhidmat untuk anda, walaupun berhadapan dengan apa cabarannya.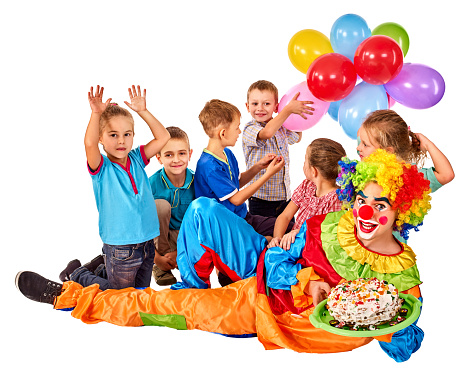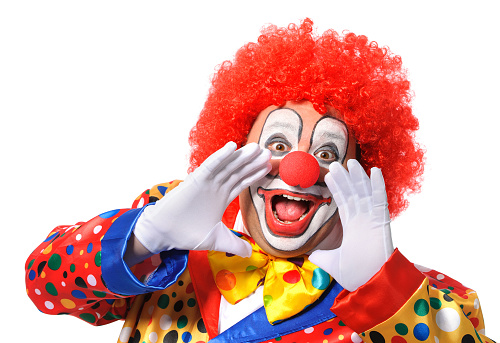 Inquiry - Marvelous Magical Clown