Amazing and Wonderful Modern Dance: Stepping Out of The Past
Who are We: We are a team of event professionals who handle a wide range of events, events and management services to suit your needs. We handle gatherings all over the world with a high degree of specialization and refined creative ability, winning high praise from our clients.
Book Our Modern Dance: Modern Dance is an expressive dance style that combines elements of several dance genres, including jazz, traditional, lyrical, and classical ballet. The most unique thing about Moder Dance Show is that it believes that dancers can move freely and let their bodies freely express their inner feelings. Cool Modern Dance Performances will add a different flavor to your event!
What do we do: The TITAN team is dedicated to developing and promoting incredible modern dance performance groups for our clients. We are committed to inclusivity, equity and diversity to ensure performances are welcomed and accepted by all. Our clients are free to choose choreography, genre, and costumes to suit the type of audience. Put the TITAN community to work for you, and please consider making a special gift today and help us tailor our modern dance performance service to you!
Remember - we customize the event team to best suit our client's needs.
---
Service Descriptions
Dance Love Sing Live
Unlike any traditional dance back in the past, modern dance focuses more on the dancer's interpretation rather than the well-organized steps. It is a dance with sincerity and choreography that resonates through emotional connection. Performance modern dance is perfect for performances in celebrations, festivals, carnivals, etc.
The TITAN team provides professional modern dance performance services, performing charming and perfect moderns dance. Our dancers are well-trained and work as a team.

Kindly send your inquiries to
sales@titanevent.com.my
or call +6016-720 1299 (Chew).
The TITAN team is ready to serve you, whatever the challenge.
Penerangan Perkhidmatan
Menari Cinta Menyanyi Kehidupan

Tarian moden berbeza dengan semua tarian tradisional terdahulu, ia lebih mementingkan tafsiran penari itu sendiri, berbanding langkah tarian yang teratur. Ia adalah tarian dengan keikhlasan dan koreografi yang bergema melalui hubungan emosi. Persembahan tarian moden sesuai untuk persembahan dalam perayaan, perayaan, karnival, dll.
Pasukan TITAN menawarkan perkhidmatan persembahan profesional tarian moden untuk mempersembahkan tarian moden yang menawan dan sempurna. Penari kami terlatih dan bekerja sebagai satu pasukan.

Sila hantar pertanyaan anda ke
sales@titanevent.com.my
atau hubungi +6016-720 1299 (Chew).

Pasukan TITAN sedia berkhidmat untuk anda, walaupun berhadapan dengan apa cabarannya.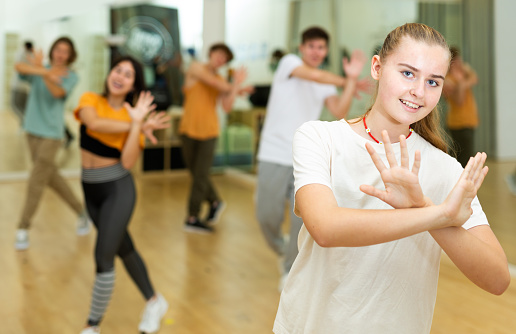 Inquiry - Amazing and Wonderful Modern Dance: Stepping Out of The Past
Fill out the form below and we'll be in touch soon.